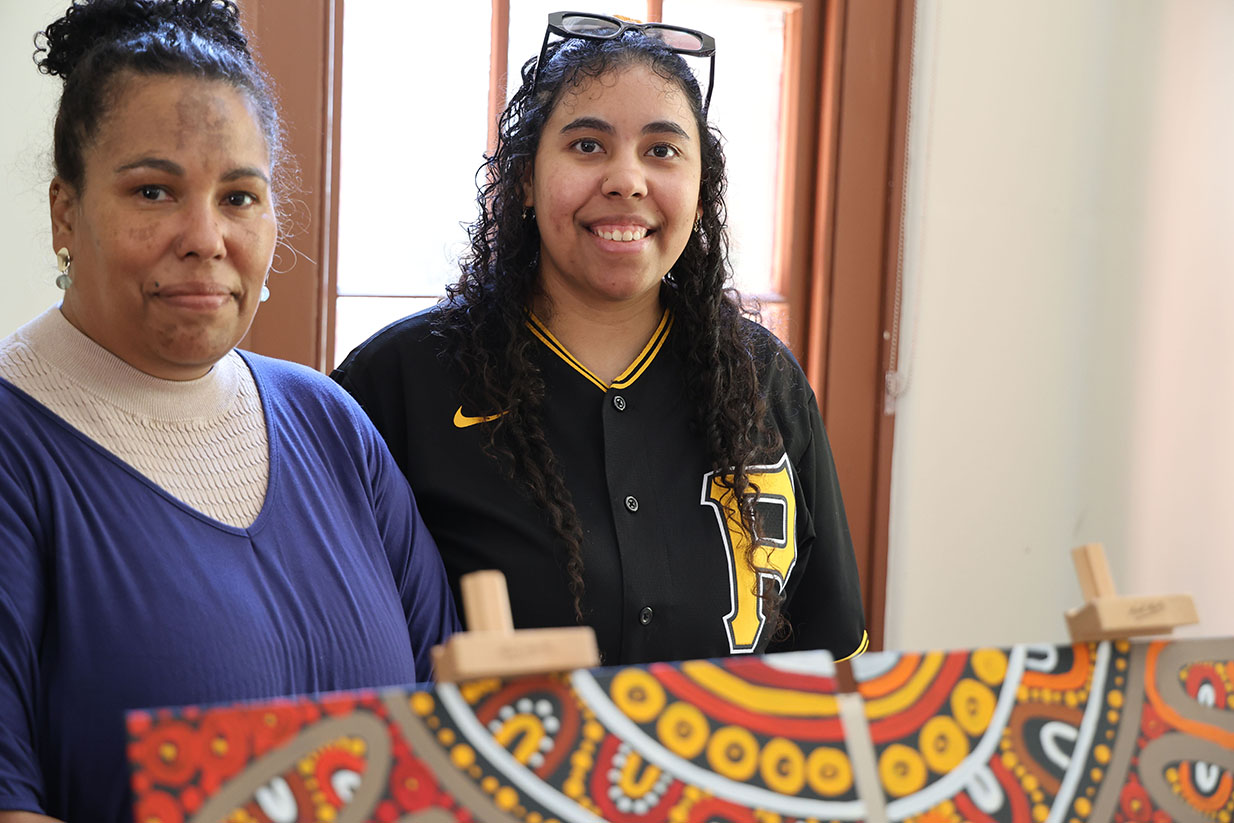 Stories and memories are passed onto the younger generation and affectionately shared with creatively inclined tourists at Fiona Reidy's art workshop sessions
A dot-painting session is a rare opportunity to slow down. To pay attention to your environment, be present with the people next you and let the paintbrush guide your hands across the canvas.
"It really is a therapeutic experience," Fiona says. *I admit when I was younger, I didn't always have the patience to appreciate it because it really took me a long time to realise how it was my kind of therapy and I just didn't have the patience when I was younger. But now I appreciate the opportunity to slow down."
Now as the owner of Djinda Kaal Dreaming and an original award-winning artist in her own right, Fiona offers a series of easily accessible two-hour workshops that allow the curious and the creatively inclined to experiment with her templated designs that fit together to represent the Noongar six seasons.
You can attend just one workshop featuring a single season or you can attend all six and hang each canvas as part of a whole seasonal journey.
The focus may be on the dots but the conversation flows from personal anecdotes to cultural stories about listening to animals and watching what they do to when certain plants are flowering indicating changes in the weather patterns.
"My favourite season is right now, Kambarang, because that is when the wildflowers are exploding with colour and are in abundance," Fiona says. "There are so many beautiful colours out there at this time of year and they really are an inspiration to paint."
Fiona and her daughter Claneesha offer workshops on Wednesdays, Thursdays and Sundays at Heathcote Cultural Precinct in Applecross. Sessions are $95 and all materials are provided.
To book, click here.
Share this page